Download
About
Following up on my previous Nokia Lumia 800 skin for Windows Phone emulator, I now bring you my very own Nokia Lumia 920 skin, and the result is what you can see below! :)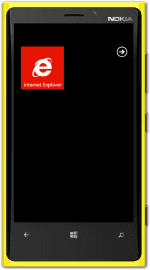 This skin uses hi-res images, and has the following fully working buttons:
Back/App switcher
Start/Speech
Search
Volume Up
Volume Down
Camera
Note: though the "Power" is present and does the expected animation(!), this doesn't seem to work on the Windows Phone emulator!
Install
Here's what you need to do to use this skin:
Make sure the emulator is closed!
Open the emulator folder (normally should be something like "C:\Program Files (x86)\Microsoft XDE\1.0\")
Create a backup of the "WM7_Skin.xml" file just in case you want to go back to the old skin
Extract the files to the emulator folder (note: requires administrator access)
Start the emulator!